For all non-chemists,  propylene-oxide-based polyols are the key ingredient in polyurethane foams. These foams are widely used in the automotive, construction, packaging, plastics, anticorrosive coating and furniture industries.
"GRE's 2485 Chemical railcar is a popular choice because we equip and treat this railcar like a liquid pressure gas car," says Michel Trommeshauser, Business Unit Manager Chemistry at GRE, "which means that if we transport propylene oxide, nothing other than propylene oxide has ever been transported in this railcar before. In addition, the new generation of this car type is lighter than its predecessor, which translates to 600-800 kg extra capacity for our customers.
Each carbon steel tank wagon has a 85 m3 capacity, tank code L10BH and a tare weight of approximately 23 tons. The car is filled and emptied from the ground and has PO-coded dry coupling valves on each side, which adds to the safety loading/unloading staff."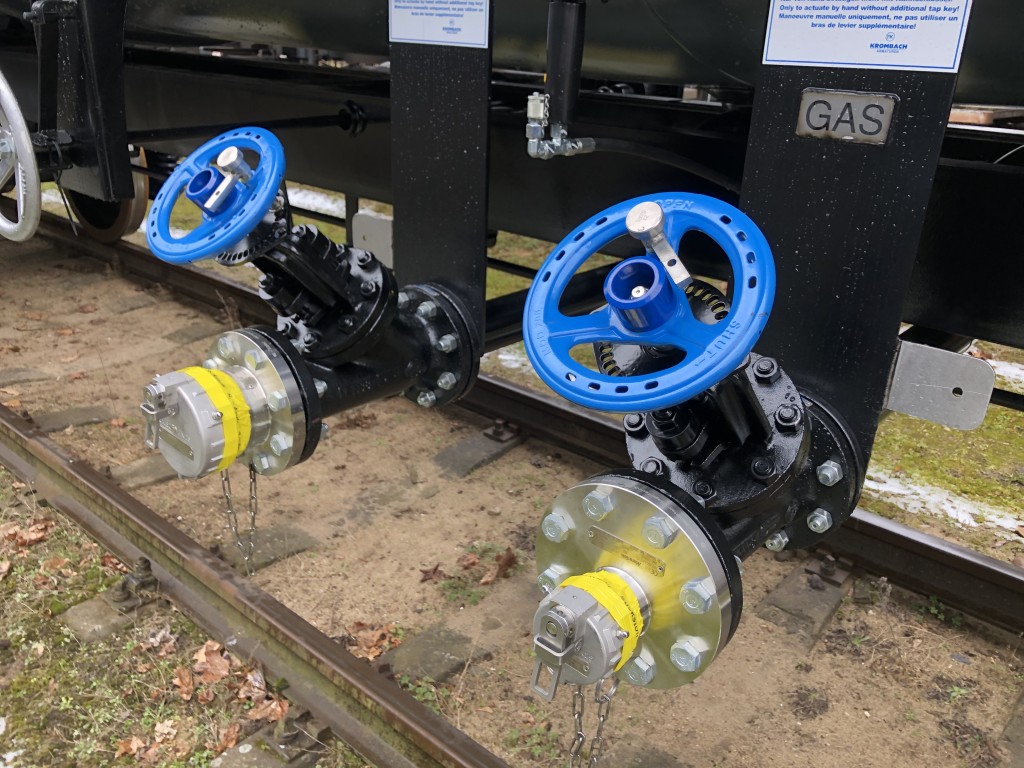 Easy un-/loading with dry-coupling valves on both sides of the railcar
Brief Facts: Chemical Car Type 2485
| | |
| --- | --- |
| Capacity | 85.0 m³ |
| Tare weight | 23.6 t |
| Total weight | 90.00 t |
| Length over buffers | 16,200 mm |
| Tank material | Steel 1.0566 |
| Heating/Insulation | No |
| Inner coating | No |
| GATX Type | 2485 |
If you consider transporting Propylene oxide or Hex-1-en, request the railcar factsheet here or get in touch with your key account manager for further information and availability request.